Model of the Week: Katerina Custis
Name: Katerina Custis
Age: 24
Hometown: I grew up in several places. I was born in Krasnoyarsk, Russia; lived in Tucson, Arizona and ended up graduating from high school in Danville, Pennsylvania. Now I live in Bloomsburg.
What's something most people don't know about you?: I am actually a really caring person once you get to know me. My friends know this, but I come off a bit hard on the outside.
What are you passionate about?: So many things! I love the arts and sciences, such as mathematics, physics, architecture, design, theatre and other disciplines. I also want to travel and think that people should see the world for all its glory. I think my biggest passion though is singing and also dancing. Music is an astounding language. However, over the past years, I have become passionate about making people believe in themselves. So many people need to believe that they are capable of anything if they put their mind to it.
Are you a dog person or a cat person? Both, but I think more of a dog person.
My favorite meal is: Spaghetti carbonara, closely followed by chicken broccoli alfredo.
My theme song would be: How do people choose?! Although Paramore is my jam.
My best concert was: I haven't been to many, but I'd actually pick one of my school band concerts in which my sister played the trumpet. In our 9th grade, the band gave an amazing spring performance. It was brilliant.
For a good time I: Socialize and nerd out with friends. Warning: Dancing & singing may occur. Or a random road trip.
What's your biggest accomplishment?: I would say obtaining my Bachelor of Science degree in Mathematics while providing for myself. Of course, I thank all those who helped me along the many bumps in the road. It was a tough ride. I love you guys.
Who do you admire?: J.K. Rowling. From what I've seen of her work, Rowling stands for everything in which I believe. The Harry Potter series exemplifies how the power of love and family can get people through the toughest of times. The series also shows how people ought to cherish life and to respect death when it comes, not to be afraid of it. We are only human, and that's what makes us extraordinary. I also support Rowling's charity Lumos "that works to end the institutionalization of children" (wearelumos.org).
Additionally, Rowling lost her billionaire status by giving to charity and she helps work toward "a just world free of poverty." On top of everything, Rowling also connects with her readers by writing more stories for us listening fans and admirers. For me, Rowling simply gets it. I would be honored to meet her one day.
Why did you decide to be man/model of the week?: I wanted to put myself out there. I know I have a lot to offer, and people should see it. I gained a lot of confidence, charisma, and compassion through college. Couple that with my personality, and I feel like I can do anything. I want to spread that spirit to those with none.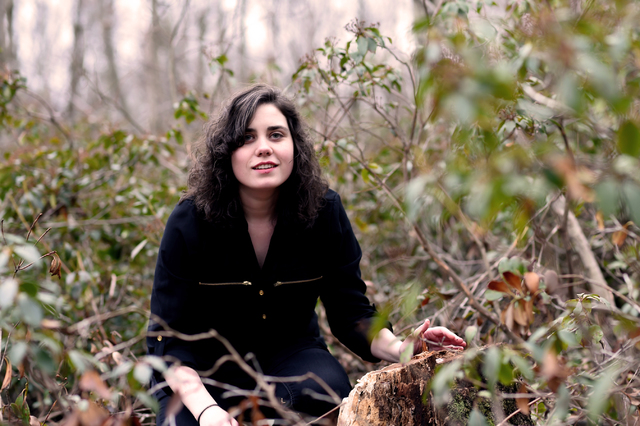 Katerina Custis