And the 2015 Steamtown Music Award nominees are…
Finally, a save-the-date that doesn't come with the obligation of buying an over-priced gravy boat or something stupid like that.
Mark your calendars for Thursday, September 17 and plan on bringing nothing but unending support for your favorite local musicians (and a debit card with enough money on it to turn up at the bar). That's when the Steamtown Music Awards return for its second wind.
The SMAs may have just launched last year, but it's already the most anticipated night for the body of talent in the local music scene.
The gathering provides an opportunity for musicians to appreciate each other, said nominee Jay Preston of Esta Coda. "Acknowledgement of our local music scene is important," he said. "The talent involved in it makes us all proud to be part of it."
In response to feedback, event co-founder Joe Caviston said this year's award ceremony separated and added categories to better reflect the current state of the NEPA music scene. Added categories include Radio Station, Music Journalist, Music Publication and Recording Studio of the Year. Split categories include DJ/Electronic Act and Americana/Jazz/Jam Act of the Year. They'll now serve as separate divisions.
Below is an exclusive first look at the complete list of nominees for the 2015 SMAs.
And the nominees are…
BEST NEW ARTIST
• Heart Out
• Pity Party
• Reject Royalty
• Asialena
• Skip Monday
• Fiddy Shades
• Old Charades
• LondonForce
• DeeKey
• The Southside Bandits
• Clever Clever
• Facing the Giants
• Umbriel
BLUES/RHYTHM & BLUES ACT OF THE YEAR
• Butch Frable & F3
• Ed Randazzo
• Phyllis Hopkins Electric Trio
• Joe Kopicki Band
• The Soul Shakers
• Clarence Spady
COUNTRY ACT OF THE YEAR
• Hell Yo
• Iron Cowboy
• Alicia Lynn
• The Jeanne Zano Band
• Dani-elle
• Tommy Guns Band
DJ OF THE YEAR
• DJ King B
• Woogie
• Jay Velar
• DJ ToneZ
• Kenton
DUO OF THE YEAR
• The Sperazza Duo
• Skip Monday
• See You Next Tuesday
• Blinded Passenger Duo
• Nowhere Slow Duo
• Jimmy & Vitz
ELECTRONIC ACT OF THE YEAR
• Hypnotik Infekted Bloodline
• The Gary Goblins
• ISOBE
• Peter Kenna D
• Quoth
FOLK/AMERICANA ACT OF THE YEAR
• Tony Halchak
• Zayre Mountain
• Katie Kelly and the Charming Beards
• Coal Town Rounders
• Dishonest Fiddlers
• Old Charades
HIP HOP/URBAN ACT OF THE YEAR
• Mercy Gang
• Kevin Parker
• DeeKey
• Drew Breeze
• Di-Polar
• CrimZn
INDIE ROCK ACT OF THE YEAR
• A Social State
• Esta Coda
• Mock Sun
• Heavy Blonde
• Cherokee Red
• Pity Party
JAM/REGGAE/FUNK ACT OF THE YEAR
• The Russello Project
• George Wesley
• Ol' Cabbage
• Still Hand String Band
• Mountain Sky Orchestra
• Family Animals
JAZZ/BIG BAND/SWING ACT OF THE YEAR
• Indigo Moon Brass Band
• Rogue Chimp
• Roy Williams
• The East End Vipers
• Alex Marino Group
• Marco Marcinko Jazz Quartet
METAL ACT OF THE YEAR
• Militia
• Earthmouth
• Vulturepeak
• Ashfall
• Foul Taste
• Beyond Fallen
POP/POP ROCK/TOP 40 ACT OF THE YEAR
• Kohn
• Dead Giveaway
• Light Weight
• Down To Six
• Black Tie Stereo
• Jenn Johnson
PUNK/HARDCORE ACT OF THE YEAR
• Heart Out
• Young At Heart
• Clever Clever
• Standoff
• For Ages
• Final Descent
ROCK/ALTERNATIVE ROCK ACT OF THE YEAR
• Skin-n-Bones
• Graces Downfall
• Eye on Attraction
• Dustin Douglas & The Electric Gentlemen
• Jung Bergo
• Destination West
TRIBUTE/COVER BAND OF THE YEAR
• Jigsaw Johnny
• Leash — A Tribute to Pear Jam
• No Memories — Weezer Tribute
• Kartune
• Q-Ball
• Coming Up Roses
MALE VOCALIST OF THE YEAR
• Robbie Rosencrans, Skin-n-Bones
• Eric Katchmore, Behind the Grey
• Jay Preston, Esta Coda
• Jeremy Burke, Jung Bergo
• Stephen Flannery, Zayre Mountain
• Kenneth Norton, Graces Downfall
FEMALE VOCALIST OF THE YEAR
• Melissa Khranke
• Alicia Lynn
• Candi Vee, Sucker
• Chelsea Collins, Pity Party
• Asialena
• Jenn Johnson
GUITARIST OF THE YEAR
• Stefan Ogonosky, Blinded Passenger
• Mark Yanish, Graces Downfall
• Jesse Viola, Family Animals
• Dustin Douglas, Dustin Douglas & The Electric Gentlemen
• CJ Williams, A Social State
• Billy Barrett, Ashfall
BASSIST OF THE YEAR
• Tony Sulla, Peter Kenna D
• Vince Verrone, Militia
• Jonathan Fletcher, Esta Coda
• Frank DeSando, Family Animals
• Nicky Savinelli, Silhouette Lies
DRUMMER OF THE YEAR
• Paul Davies, Skin-n-Bones
• Steve Wemer, Blinded Passenger
• Mike Bonewics, Behind the Grey
• Andrew Merkle, Eye on Attraction
• Sharon O'Connell, The Soul Shakers
• Anthony Viola, Family Animals
SONG OF THE YEAR
• Fight, Graces Downfall
• Cigarettes and Whiskey, Katie Kelly
• Guenia Pig, Family Animals
• Side by Side, A Social State
• Kings and Queens, Zayre Mountain
• Learning the Breathe, Behind the Grey
ALBUM OF THE YEAR
• Change Adjust Continue, Graces Downfall
• Miles Away, Esta Coda
• Thieves, Jung Bergo
• How to Get to Heaven, A Social State
• Staircases, Eye on Attraction
• How It Used To Be, Coal Town Rounders
RECORDING STUDIO OF THE YEAR
• Holland Sound Studios
• Sound Investments
• JL Studios
• SI Studios
• The Stude
LOCAL RADIO STATION OF THE YEAR
• Rock 107
• Fuzz 92.1
• 97.9X
• 102.3 The Mountain
• VMFM 91.7
LOCAL MUSIC PUBLICATION OF THE YEAR
• Weekender
• NEPA Scene
• Highway 81
• Electric City
• Diamond City
MUSIC JOURNALIST OF THE YEAR
• Rich Howells
• Alan Stout
• Mark Uricheck
• Mike Lello
• Tom Graham
Asialena — Nominated for Best New Artist and Female Vocalist of the Year
Clever Clever — Nominated for Best New Artist and Punk/Hardcore Act of the Year
Facing the Giants — Nominated for Best New Artist
Heart Out — Nominated for Best New Artist and Punk/Hardcore Act of the Year
Reject Royalty — Nominated for Best New Artist
Hell Yo — Nominated for Country Act of the Year
Kenton — Nominated for DJ of the Year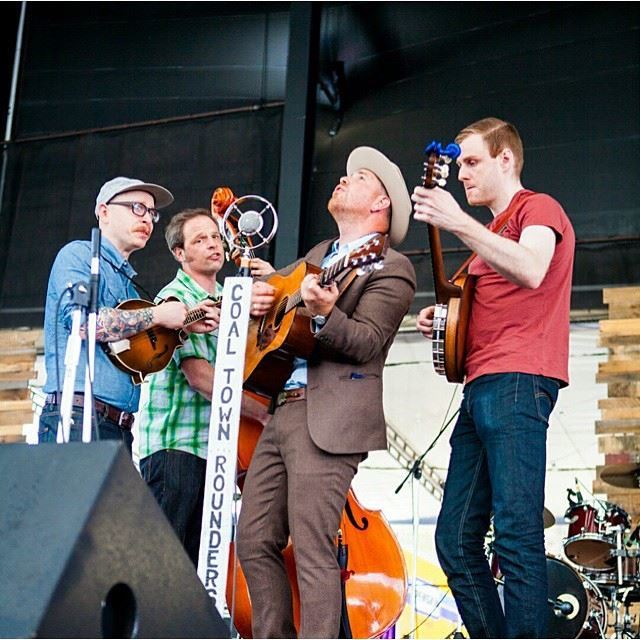 Coal Town Rounders — Nominated for Folk/Americana Act of the Year and Album of the Year
Family Animals — Nominated for Jam/Reggae/Funk Act of the Year, Bassist of the Year and Song of the Year
George Wesley — Nominated for Jam/Reggae/Funk Act of the Year
Down To Six — Pop/Pop Rock/Top 40 Act of the Year
Jenn Johnson — Pop/Pop Rock/Top 40 Act of the Year
Light Weight — Nominated for Pop/Pop Rock/Top 40 Act of the Year
DeeKey — Nominated for Best New Artist and Hip Hop/Urban Act of the Year
Graces Downfall — Nominated for Rock/Alternative Rock Act of the Year, Male Vocalist of the Year, Guitarist of the Year, Song of the Year and Album of the Year
Melissa Khranke — Nominated for Female Vocalist of the Year
Kohn — Nominated for Pop/Pop Rock/Top 40 Act of the Year
Steamtown Music Awards logo
Reach Justin at 570-991-6652
IF YOU GO
What: Steamtown Music Awards
When: 6:30 p.m. on Thursday, September 17
Where: The V Spot, Scranton
Admission: No cover