Things to do in New York City this weekend
Outsider Art Fair: Outsider art has existed for thousands of years, but in the 20th century, it became defined as a medium where the artist is largely self-taught and not conditioned by current artistic trends or art history. Outsider artists come from all areas of the world, from all age groups and cultures. From Jan. 19-22, Outsider Art is being honored at the Metropolitan Pavilion. On Jan. 19, early access begins at 2 p.m. The show runs 11 a.m. to 8 p.m. Jan. 20 and 21 and 11 a.m. to 6 p.m. Jan. 22. Visit outsiderartfair.com/fair/1869 to purchase tickets, which start at $20.
Winter Antiques Show: The Park Avenue Armory is hosting the Winter Antiques Show from Jan. 20-29. The leading art, antiques and design fair comes to the armory and features fine art and antiques. The show is open daily from noon to 8 p.m., except on Sundays when it is open from noon to 6 p.m. Special events include a VIP tour and lunch, Young Collectors Night and Expert Eye Evening. Purchase of a daily admission ticket includes complimentary admission to the daily lectures. Seating is first come, first serve. Tickets are $25 and includes a 270-page catalogue. Visit winterantiquesshow.com for more information.
Vodka Tasting: Banish January's chill with a vodka tasting at the Paramount Building (1501 Broadway) from 6 to 9 p.m. Jan. 21. The $60 ticket includes tasting of six vodkas, a juice bar to build your own cocktails, appetizers and giveaways. Visit www.eventbrite.com/e/waiter-can-i-have-some-vodka-to-warm-me-up-tickets-29736042303 to purchase tickets.
Scotch Walk: Vodka isn't your thing? Try a crawl centered around Scotland's scotches. The event runs from noon to 10 p.m. Registration is from noon to 3 p.m. at the check-in venue (Libation on Ludlow Street). All attendees must go there to pick up their passes and then can proceed to any of the venues. Tickets are $55. Visit www.nycscotchwalk.com to see the list of scotches and venues.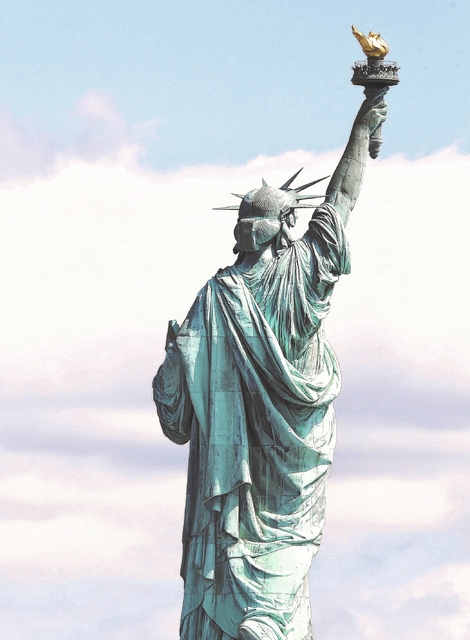 A New York Police helicopter circles over Liberty Island where the Statue of Liberty was evacuated with officers responding to a report of a suspicious package seen from Jersey City, N.J., Friday, April 24, 2015. Visitors are posting photos online showing hundreds of people being herded toward a ferry landing. Tourists say they were taken off boats while trying to leave nearby Ellis Island. Those vessels then were used to evacuate Liberty Island. (AP Photo/Julio Cortez)