Things to do in Philadelphia this weekend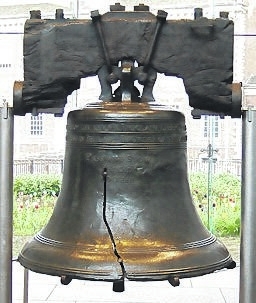 A Christmas Carol: The Walnut Street Theatre presents Charles Dicken's holiday classic "A Christmas Carol" through Dec. 23. The heartwarming story follows Ebenezer Scrooge, a grumpy old man on Christmas, who is visited by three ghosts to help him change his ways. This special hour-long adaptation includes original and traditional songs and is the perfect length for children. Ticket are $14.50-16.50. Visit walnutstreettheatre.org for tickets.
The Carols: This musical comedy takes place during Christmas in 1944. In America, a interesting mix of characters gathers at the VFW, including an unemployed Catskills comic, piano player and their cranky landlady. The show is performed at Plays & Players Theatre at 1714 Delancey Place and runs through Dec. 31. Visit www.1812productions.org to see show times and ticket prices.
A Child's Christmas in Wales: Dylan Thomas' A Child's Christmas in Wales is performed at Independence Studio on 3 at the Walnut Street Theatre. Adapted by the Irish Repertory Theatre of New York, the show runs through December 23. Traditional and contemporary holiday music is included, as well as ghost stories and a visit back in time to Christmases of the past. Running time is an hour and 10 minutes. Tickets are $35-40. Visit www.walnutstreettheatre.org for more information.
Family Fun at the Jewish Museum: The National Museum of American Jewish History throws an annual day of family fun on Sunday, Dec. 25. The day is open to anyone during museum hours (10 a.m. to 5:30 p.m.) and features a slew of family friendly activities. The band Alex & the Kaleidoscope will be performing 30-45 minute sets throughout the day. From 11 AM – 4 PM, get creative in The Clay Studio. Story time will take place throughout the day as well. Kids can enjoy face painting and balloon art from 10 a.m. to 3 p.m. The museum cafe is open from 10 a.m. to 4 p.m. Come for the game room and arts and crafts and stay to explore almost 400 years of American Jewish History. Visit www.nmajh.org for more information.