Archbald resident, electronic musician The Gary Goblins to release new album
Archbald resident and electronic musician, The Gary Goblins is set to release his 15th studio album entitled Elf is About to Die. The 18 track LP, according to the artist, was a way of exercising anger he had harbored since his youth in a rough neighborhood where he was constantly confronted with illness and fighting.
Elf is About to Die, which includes the songs "The Embarrass" and "The Rise and Fall of the Snakeman" will be released for free on Jan. 10 and can be downloaded at http://thegarygoblins.bandcamp.com. For fans who would like to pay for the download, they can do so via PayPal to [email protected].
In a press release from Hectic Management and Promotions, The Gary Goblins called the new album "a psychological cleansing."
The artist drew on sounds he remembered from a video game he played as a child, a time frame in which the roots of his anger resided, and the game, in turn, inspired the title of the album. The music tells the story of four characters that are allegories for the lasting affects of his childhood experiences.
Since 1998, The Gary Goblins has been making electronic music. He's produced 18 albums in total on his private label FaBam!, and he has found a following in Northeastern Pennsylvania playing venues such as The Keys and the Irish Wolf Pub in Scranton and Tomaino's Lounge in Archbald.
For his music and more information about The Gary Goblins, visit www.facebook.com/thegarygoblins or www.reverbnation.com/thegarygoblins.
Archbald musician, The Gary Goblins, poses for a promotional photo for Elf is About to Die.
The Gary Goblins will release his 15th studio record, Elf is About to Die, on Jan. 10.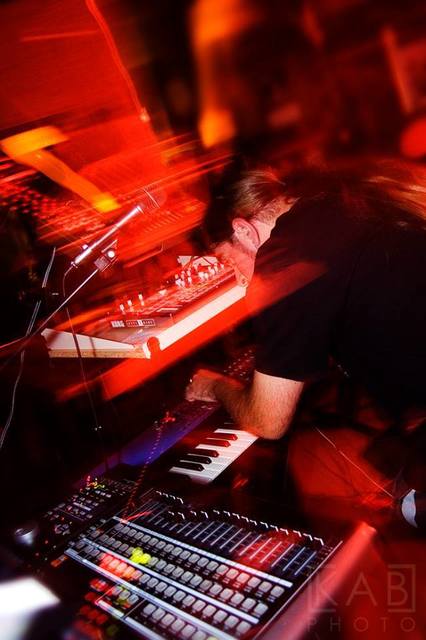 The Gary Goblins at a live performance.
Reach Matt Mattei at 570-991-6651 or [email protected]