RAW Dialogue 12/30: Vince gets arrested! Sheamus gets a rematch! We get bored!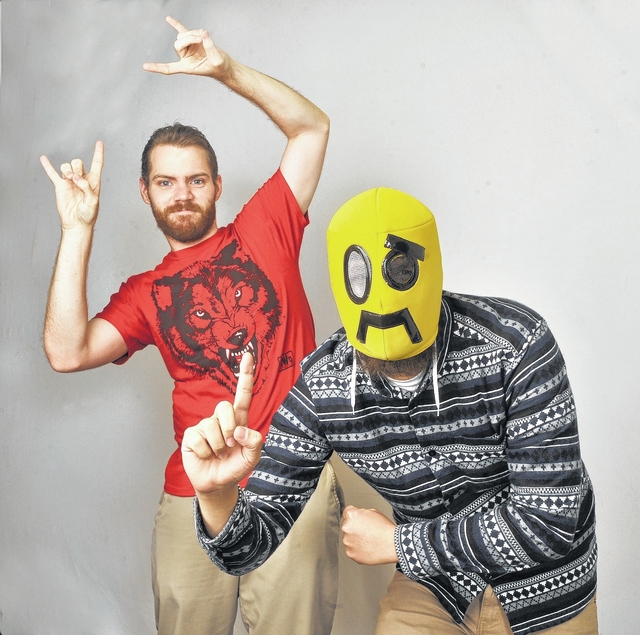 Opening segment
No, no, no.
The opening segment was everything WWE needed to avoid to make Roman Reigns work as champion. Reigns once again tried to pull off the cool, suave champion, and failed miserably. Vince and Stephanie McMahon's interaction with the "police" was clunky made the whole thing feel awkward.
Not to mention, we have seen this time and time again. WWE had a prime opportunity to once again show Reigns as a legitimate bad ass, but they failed.
Back to the status quo, it seems.
Kevin Owens vs. Neville
I was shocked at how quick this one ended. The match literally lasted 15 to 20 seconds, and Neville scurried away with a roll-up win.
Coming off his WWE Slammy award from last week, it made sense for him to win. It didn't make sense for him to win so easily, just to get laid out by Owens. Sure, it made Owens look more unstable, but isn't he already feuding with Dean Ambrose AND Dolph Ziggler?
Owens and Neville are among the most talented guys on the roster, and WWE missed a huge opportunity to put on what could have been a grand slam of a match.
Winner: Neville
Sasha Banks vs. Becky Lynch
Pretty solid work from both Sasha Banks and Becky Lynch.
Lynch, especially, deserves a little more spotlight. I feel bad for her, as she has always been the odd woman out in the Divas division.
Even though she lost, she had my attention. Credit also goes to Banks, who can make almost any Diva look good in the squared circle.
Winner: Sasha Banks
Kofi Kingston vs. Kalisto
The New Day were (once again) spectacular on the mic, with Kingston threatening to fight the crowd's children for booing them and Woods personifying his now-iconic trombone. This is a stable with the ridiculousness to connect with the average WWE fan and the wit to connect with the high-brow viewer looking for something to latch onto. Why, then, did Kofi lose?
This was a great match with a questionable ending that continued WWE's recent trend of having champions lose every encounter except their title matches. What's the point of a title if nobody is going to look like they're at the head of the pack?
Winner: Kalisto
Big E vs. Sin Cara
After Kofi's loss, The New Day's most physically imposing member took on Kalisto's tag team partner Sin Cara.
This match was a platform for Big E to establish himself as a dangerous heel. Yes, Big E's injuring and exploitation of Sin Cara's shoulder did its job story-wise, but the fact that The New Day lost to one-half of the Lucha Dragons then dominated the other is confusing to fans. Are the champions worthy or not?
Winner: Big E
King Barrett, Rusev and Sheamus vs. Dean Ambrose and The Usos
Sheamus dedicated this match to Vince McMahon, but we hardly see enough interaction between the League of Nations and The Authority on camera for their alliance to matter. Dean Ambrose was the premier member of his team, but his reasons for taking part in this match are unclear considering his fight is with Kevin Owens. WWE's writers are tying their stories together with the thinnest bits of string they can find hanging off various segments, and their inconsistencies are hurting the overall product's quality.
As far as the match goes, the action revolved around Sheamus and, after one of the Usos went down with an apparent injury, the contest devolved into a free-for-all brawl. Sheamus picked up the pin and Owens picked up Ambrose then powerbombed him through the announce table.
Winners: King Barrett, Rusev and Sheamus
WWE United States Championship Match: Alberto Del Rio vs. John Cena
Another predictable championship match. The work was solid enough between these two, even though Cena spent most of the match being beat down so he could pull out the "Super Cena" moves.
Of course, the League of Nations interfered the match and beats Cena and the Usos down, only for Reigns to clean house. Vince McMahon announced at the end that Reigns would defend the WWE World Heavyweight Championship next week on RAW, with McMahon serving as the special guest referee.
Honestly, the ending didn't surprise me too much. There was no way WWE would let another championship change hands on RAW, even if it was to a returning Cena.
Fans get once again treated to a dirty finish that doesn't benefit anyone, and Reigns once again is poised to become Cena 2.0.
Travis reacts: WWE had two solid nights of good booking and matches at WWE TLC and RAW the next night, and that momentum is gone. WWE is once again seemingly lost when it comes to booking the midcard, the matches are near abysmal and they are trying to force Roman Reigns as a smooth-talking champion. None of it is working, and with Royal Rumble and WrestleMania in the not-too-distant future, a lot needs to happen to bring back the intrigue.
Gene reacts: This RAW was all about Kevin Owens. He may have lost his match, but the writing team took opportunities to make the heel look better during moments that took away from a bunch of other superstars. Other than the solid match between Banks and Lynch, RAW was a supreme waste of time full of segments and returns that fell flat.