Jim Breuer to bring his laugh-at-life comedy routine to Mt. Airy Casino in Mt. Pocono
Life is funny to Jim Breuer. Over two decades of comic notoriety, Breuer has acted in feature films and been a regular cast member on "Saturday Night Live," but he never stopped doing stand-up. Known for his thoughtful reflection on the hilarity of the daily grind and his gut-busting impressions and facial expressions, Breuer has toured frequently throughout the last 20 years and produced comedy special after comedy special.
Breuer will bring his laugh-at-life routine to the Mt. Airy Casino Resort at 8 p.m. Jan. 2. Amid releasing a new special, Comic Frenzy, in May, working on a heavy-metal comedy record that features Brian Johnson of AC/DC on one song and launching the Jim Breuer Podcast, the comedian still finds time to hit the road and entertain crowds with his family-centric joking.
The focus on everyday matters, Breuer said, came from his upbringing.
"I think that's just in the way of life in my family from the beginning of time and where I grew up," the Long Island native said. Laughter "was always a great healer, and it seems always, when people are together, that's usually what makes you laugh the hardest. I find that a lot of people avoid that as they get older. Why avoid it when it's just there?"
Finding the humor in some of the hard-to-address parts of life is a good way for people to connect, Breuer said.
"It's just like any other thing where, if you get something bad like a bad disease, you say it, and then the next thing you know there's a million other people that had it, and they're just like you, and you comfort each other," Breuer said. "That's always the approach I take."
Released this year, Comic Frenzy featured jokes about caring for his elderly father and the dichotomy of being a parent and supporting his aging parent.
"That was toward the end of my dad, talking about the very end of caretaking for him," Breuer said. "On there too, is a safari I went on with my kids. That was pretty funny. And I think I started touching into how I feel closing into that Oreo cookie life of, 'I'm a dad, but I'm also a caretaker."
New material, Breuer said, addresses life with three daughters and his fanatic relationship with the New York Mets, which he's been documenting on Youtube.
"The stuff I'm doing now is heavy on teenage girls, the mental game it takes to raise a teenage girl and the psychological warfare that comes with it," Breuer said.
"I've also noticed, since making these videos about the Mets, my baseball and New York Mets fan-base has grown tremendously. I've been finding myself, not appealing, but sometimes the first 10, 15 (minutes), depending on how heavy the audience is filled with that, I definitely play with that as well."
The Mets bit has caught on in surprising places.
"What was crazy was Washington D.C. I came out, and they started chanting 'Let's go Mets,' Breuer said. "It was nuts. I'm a little taken back of what it's turned into."
Live performance is Breuer's way of communicating with people.
"Most of the standup is pretty much, wherever we're at in life in general," he said. "I try to relate to pretty much everyone in there."
The joys of performing to a live audience provide him with his most gratifying professional moments.
"It's the most satisfying thing I've done in my life," Breuer said. "I get to write it, create it, edit it and I get the instant reaction. The only person in my way is myself, and the audience will tell me what I'm doing right and wrong."
That reaction, of crowd to performer is an important relationship Breuer cherishes.
"I thrive on that. I always have a basis of what I'm going to do, but I don't know who's in that room, not until I go in and feel their energy and I know where their heads are at," he said.
Breuer's tendency to feel out the crowd and cater to them or do improvisational and experimental bits, recently garnered him some attention from a comic for whom he has a ton of admiration.
"The highest compliment, of all people, Emo Phillips, was fascinated. He talked to me for an hour after the show, saying he hadn't seen anything like that since Robin Williams and that I had no fear of any direction I went in," Breuer said. "Whether you know Emo or not, it's one of those guys that were legends in the '80s and '90s. I was super flattered."
Breuer's heavy-metal comedy album, featuring Brian Johnson, is slated to come out April 29, and the Jim Breuer Podcast will air sometime in the next two week, he said. The podcast features Breuer doing impressions of rock legends and singing songs like "Bingo" in their voices while also having them as guests.
In the meantime, Breuer said he is eager to get to Mt. Airy, remembering that he killed at the Cove Haven resort recently.
"I'm always super excited to do shows," he said. "I'm never bored of doing shows. Especially with an area that I don't play a lot, I like going there and planting my flag and just making a presence, and people go, 'Good god, who was that guy? I'm looking forward to it."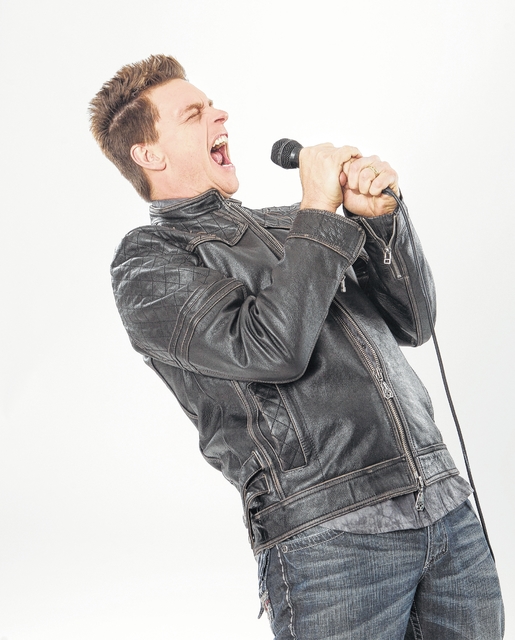 Jim Breuer impersonates many people, including heavy-metal icons.
Breuer will play the Mt. Airy Casino Resort in Mt. Pocono on Jan. 2.
Jim Breuer's animated use of facial expression keeps crowds laughing through his routine.
Reach Matt Mattei at 570-991-6651 or [email protected]